Our Story
Before CD's and Spotify, Internet Explorer and Google, there was Archie and Excite. That's where you could find us in December of 1989.
We launched our first website in 1989. It was just a file on ARCHIE. Site # 202, when there were less than 250 websites on the internet. We jumped to Galaxy and then Yahoo.
Our very first major contract was for Steve Job's at an early NeXT computer. We closely worked with Job's on the software that ran the "Cube", which had many of the same features that eventually became the basis of the Apple OSX and IOS operating system.
In 1996 we began spreading our focus to software and apps where we began learning how to code amazing systems.
Headquartered in Old Bellevue, a suburb of Seattle across the floating bridge, Seattle Software Developers has taken advantage of an environment where code is in the air. Our development offices are across the street from the Google and Microsoft campuses, and most of our employees started at Google or Microsoft or Amazon. The proximity isn't just on the surface; our networks mesh with those tech firms, all while we maintain our fierce independence.
At Seattle Software Developers, we work from the idea up. Whether it's a software idea that can boost your company, an amazing app idea, or a new solution that could be implemented by tech giants, we can help you make it happen. Even if the idea is just a spark, we're happy to fuel it and when it's done we will send you over to the "advertising" department where they can help you boost it on Google like no other.
Our Team
We're a mix of ex-Google and Microsoft gurus rocking the free world
We all embody the idea that one set of strategies will not serve every firm. That's why we stay on top of a wide range of strategies that could serve you and were continually monitoring, changing, and morphing.
Maybe your team is in need of custom software that could streamline your order process, or maybe you have the next great app idea. Maybe you need to excite your customers with new features for your app-like games, or maybe your web design isn't up to standards.
Whatever your needs may be, we can address them all under one roof from software development to branding and advertising.
With access to inside information from experts at Microsoft, Google, and Apple we have maintained a steady working knowledge of what works for our clients, and it will work for you too.
We are the premier Northwest Software development & design firm developing anything you can come up within your mind!
We launched our first website onto the internet offering web-design in 1989 and we are good at trends.
When you know history, you know the future.
Our Process
Getting in touch
First we protect your information with an NDA. Then we meet, at our offices here in Bellevue or on Skype, or on Amazon chime.
These sessions usually end up with lots of free advice and suggestions being given out. (Hey, we can't help but get excited about stuff like this.) If this should move you to continue with us, we move on to phase two.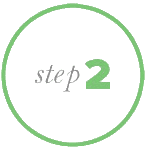 Roll the plan
We assign your team a dedicated Project Manager while our coding division in Redmond breaks out the whiteboards to delve deeper into your concept. Be prepared to answer some questions – we want to get this right. At this stage we are listening to YOU and this is usually done in person or conference calls.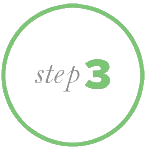 Get the estimate
Within about a week, we email you a very educated estimate of the final costs of your tech solution. Once you give us your approval, it's go time and our coders start working on making your idea a reality.
What We Do
We know your time is valuable but sometimes getting it right takes time. Below is about 80% of our full spectrum of knowledge.
Strategy & Planning
Research
Marketing Plan Creation
Strategic Thinking
Timeline Management
Budget Management
Industry Trends
Content
Idea Generation
Branding
Storytelling
Art Direction
Copywriting
Social Media Content Creation
Music & Audio Direction
Motion & Still Image Direction
Non-Traditional Direction
Creative Direction
Design
Identity Design
Branding
Digital Design
Packaging Design
Signage Design
Technology
Information Architecture
Front-End Development
CMS Design/Development
API Design/Development
Social Application
Geo-app Development
E-Commerce
CRM Integration
Server Management
Disaster Prevention
Production
TV Production
Print Production
Radio Production
Social Media
Strategy & Planning
Content Development
Management & Monitoring
Measurement
Campaign & Contest Development/Execution
Facebook Advertising Planning & Buying
Media
Research
Planning
Reconciliation
Consulting/POVs
TV Buying
Radio Buying
Out of Home Buying
Print Buying
Digital Buying
Contract Management
Digital Marketing
SEM
SEO
Display Marketing
Retargeting/Remarketing
Paid Social Media
Mobile Advertising
Analytics
Video Ads
Conversion Rate Optimization
A/B & Multivariate Testing
Media
Research
Planning
Reconciliation
Consulting/POVs
TV Buying
Radio Buying
Out of Home Buying
Print Buying
Digital Buying
Contract Management
So what can we get started on?
If you stop by, there's coffee. But Skype is fine too.