Technology in smartphones has helped us get ahead in life and stay connected with our loved ones from all over the world. It is fast becoming a digital form of addiction to a lot of individuals.
Software developers
spend countless hours developing apps, meant to simplify our lives. And, generally speaking, we love them. Sites like
Kubadownload.com
exist solely to review and recommend apps, and even offer some jailbreaking tweaks to customize our phones. With anything incredibly fascinating, there are bound to be some downsides. Apple listened to their customers and now have their developers working towards developing a feature called iOS Screen Time, which is meant to keep you in control of your digital addictions. This revolutionary feature by Apple is one of the most innovative developments towards dealing with issues related to digital addiction. Basically, the app has features that allow us to see the total time spent on the device and how we could potentially minimize it. One of the core theories with which Apple approached this project is to make people understand their usage of smartphones and apps before even trying to manage them. As simple as it might seem, it is a very innovative form of approach by the one of best smartphone manufacturer in the world. This feature is expected to be released with iOS 12 this Fall.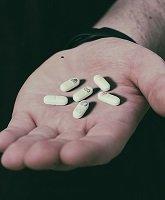 You would find this feature under settings on the iPhone or iPad operating on the iOS 12 update. Also, you can use Siri to help you find the app. The only thing you need to make sure is that Siri is enabled on your phone then you can use the voice recognition mechanism to see your usage on the device. You can even use the Screen Time feature to control other devices that are linked to your iTunes account. Apple is known to be very precautionary when it comes to security and privacy - although it is possible to bypass the security layers found in most iOS devices with the iCloud Remover app which is available via
Eurodownload
- and they certainly have extended this concept to the Smart Time feature. When you open the feature for the first time, you would be prompted to set a unique passcode known only to you so that no one else will be able to track your usage of the device. Once you are inside, you are likely to work around the following sub-features:
Turn off Screen Time
Check Activity Graph
Set up Screen Time for Family
Disable Screen Time Passcode
Clear Usage Data
Activity Graph is one of the most important zones you need to understand while using this amazing feature. Apple has introduced this feature to highlight the data at the top of the screen where you can see the time spent on each of the functions like music, messaging, entertainment and more. When you tap on the graph, you can see a more detailed level of information pertaining to each of the above-mentioned functions. While there is no doubt that this feature could be incredibly useful for people to track down and manage their usage on the smartphones, only time would tell how successful it will go in accomplishing its goals. Screen Time will be Apples first attempt at addressing the newly emerging issues of digital addiction. Look for Screen Time this fall when iOS 12 is released.